enterprise
Organizations use Filmstacker to tell their story
tomorrow life
closing the communication gap with Filmstacker
Widget
Powering organizations to amplify your messages directly on your website.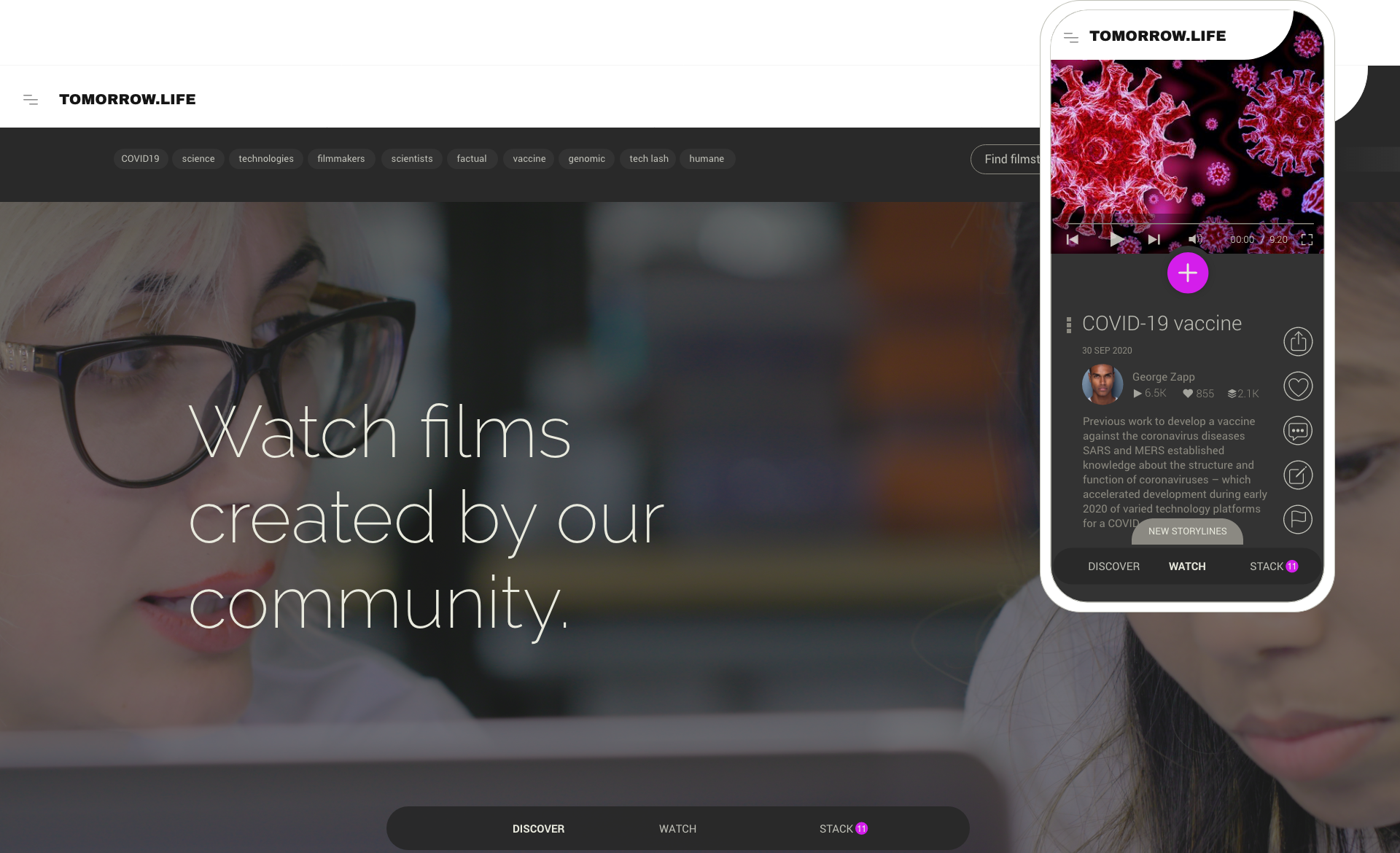 showcase
Portal of your stories
The films made by your organization can be discovered and watched directly on your website.
control
Teams make vetted films
Teams easily work together to craft vetted stories to promote the work of your organization.
connect
Build deeper connections
Connect on an emotional level with your audience by telling the stories that matter most.
scales
Designed to grow with your team, driving collaboration and communication.
UNLIMITED EVERYTHING
Unlimited people, projects, studio spaces and widget integration.
ROLE MANAGEMENT
Advanced user management allowing you to track and change roles.
CUSTOM DESIGN
Ability to enhance widget integration to be on-brand for your organization.
security
Enterprise-grade security you can rely on around the clock.
Organizations and universities depend on Filmstacker Enterprise's security practices to protect customer and business data. With 24x7 monitoring, our experienced security team ensures that best practices are implemented on your behalf across all areas of data, network, system and application security.
As an academic, Filmstacker is a magic tool that revolutionizes how we teach in classrooms. It engages students to creatively craft their own film and learn material in a fresh, new way. It is the future!

enterprise
Let's get started with a demo.